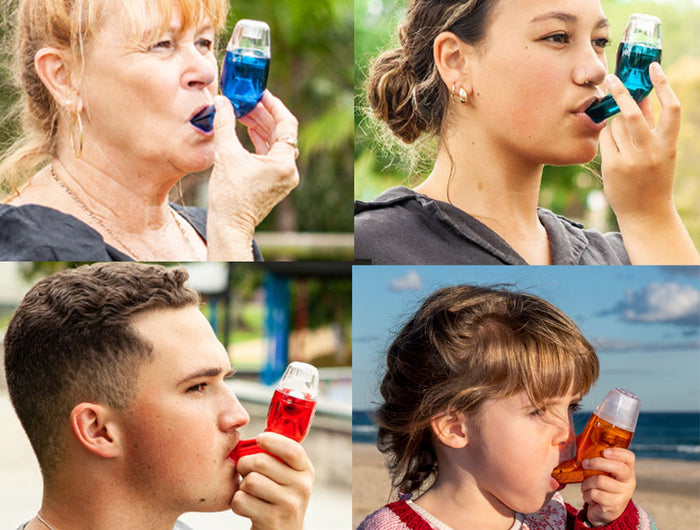 AirPhysio for respiratory health and mucus clearance
AirPhysio is an Australian made innovative device. They are game changers in how we look after our respiratory health. This range of mucus clearance and lung expansion devices designed by AirPhysio can help to improve your breathing - whether you're using it to treat asthma, Chronic obstructive pulmonary disease (COPD) or any other respiratory conditions.
AirPhysio - how it works?
The AirPhysio mucus clearance device is a drug-free device that uses an all-natural process called Oscillating Positive Expiratory Pressure (OPEP). The OPEP device works by clearing respiratory secretions in individuals with impaired ability to naturally clean the lungs, particularly those with respiratory conditions.
The AirPhysio device is available in ranges suitable for different lung capacities - Low Lung Capacity, Average Lung Capacity, Children and Sports. Interested to know more about the brand, usage, and more? Check out all the frequently asked questions on our FAQ page, and if you still have other concerns, and the information is not covered on the FAQ page, you can always contact us, and we'll be happy to assist you with any questions you have!